Michael Parkinson: Biography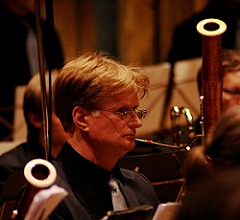 Michael was born in 1952 in Yorkshire, England, and studied the bassoon with Roger Birnstingl from 1970-73 at the Guildhall School of Music and Drama in London. He had his first experience of Alexander Technique lessons there with Elizabeth Langford and Paul Collins. Subsequently he played with the Orchestra of the English National Ballet in London for 12 years, as well as freelancing with numerous other orchestras and ensembles in the UK.

Michael trained to be an Alexander teacher from 1975-79 with Walter and Dilys Carrington at the Constructive Teaching Centre in London, and has been teaching the Alexander Technique in Vienna since 1985. From 1991 to 1996 he was a Guest Professor for the Alexander Technique at the University for Music and Performing Arts in Graz, Austria.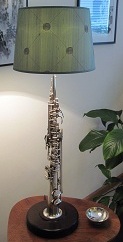 Soprano saxophone lamp

Michael has a special interest in working with musicians, and teaches every summer at the international Mikulov Guitar Festival in the Czech Republic. He is also a regular guest lecturer at the IES Vienna (Institute for the International Education of Students, performance workshop program). Michael plays the bassoon with a number of amateur symphony orchestras in Vienna and with various chamber music ensembles. His leisure activities include hiking and cycling. More recently he has spent his free time creating lamps out of old musical instruments.






Photograph of Michael Parkinson by Florian Michaeler
The Alexander Technique Centre Vienna

Director: Michael Parkinson

Franzensgasse 5/47
1050 Vienna
Austria

Email:
michaelcparkinson@gmail.com

Mobile:
0043 (0)676 941 4212